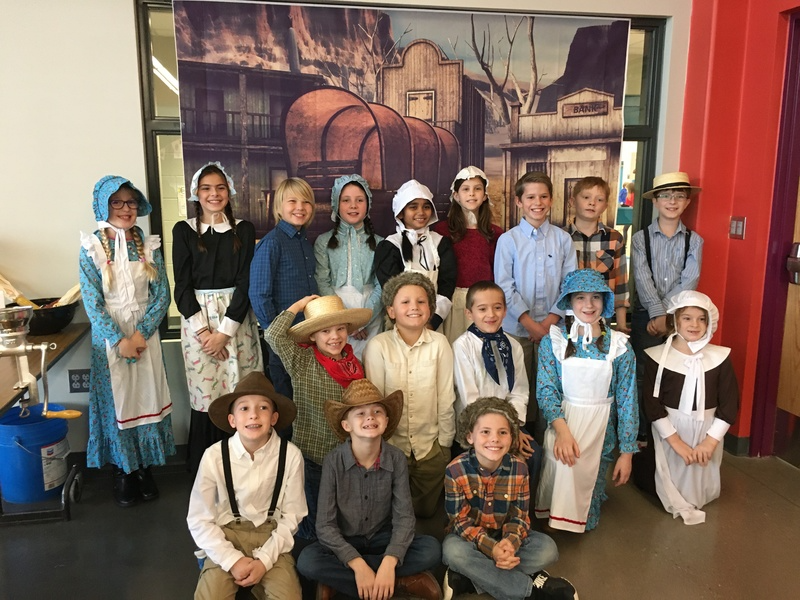 The Warsaw Community Schools High Ability Self-Contained Classrooms are located at Lincoln Elementary. Details on how to qualify for the program are located on the WCS website. Jane Zellers has taught the combined third and fourth grade class for the last ten years and this will be the second year the combined fifth and sixth grade class will be taught by Jessica Henry.
The high ability program has a four year curriculum that focuses on allowing students to not only master grade level standards, but go deeper into the content, and allow students to accelerate their learning at a faster pace. The curriculum is divided into thematic units that are hands-on and project based. The thematic units are integrated into all subject areas such as Reading, Writing, Science, Social Studies, Geography, and STEM.
Students also learn organization and time management skills, collaboration & teamwork skills through partner and group projects, and independent study skills, as they prepare to present their projects to their classmates, grade level peers, and parents through end of the unit commutative events.
The Self-Contained classrooms also focus on the different social and emotional needs of its students with lessons based on; what it means to be gifted, coping with anxiety & perfectionism, friendship, organization, leadership skills, and having a Growth Mindset.
Students in the high ability classrooms are still very connected with their grade level peers though grade level activities, field trips, recess, success time, and other special grade level programs.
The high ability students embrace the Lincoln Lion family and are active members in all clubs and sports teams. Students participate in volleyball, soccer, basketball, cheerleading, track, choir, student council, chess club, robotics club, and more.